Our staff is made up of experienced horsemen, hunting guides, fisherman, and survivalists. The guiding staff is all first aid certified and several are certified Wilderness First Responders (Woofers). Our senior staff members have been working our camps and hunting area for decades. Some of our mules have 25+ years of mountain packing experience.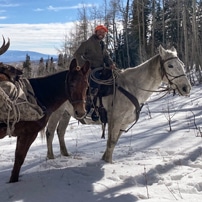 Jimmy has taken his passion for the outdoors and turned it into a way of life. He is an avid hunter, angler, skier, and backpacker.
Jimmy grew up in Pennsylvania hunting and fishing with his father, grand-father, and great uncle. These early years roaming the forests of Potter County is where his passion for the outdoors began.
Before turning his passion for hunting and fishing adventures into a way of life, he worked for the Pennsylvania Game Commission as a biologist aide trapping and tagging white-tailed deer. He also worked in Alaska as a fisheries technician and a deckhand. Jimmy has also worked on two different hunting ranches in South Texas guiding white-tail and exotic hunts. Jimmy started working for Flat Tops Wilderness Guides in 2016
Jimmy earned a B.S. from The Pennsylvania State University in wildlife and fisheries science.
Jimmy is also the owner of two different businesses: True Hunts and Hearts & Hooves Livestock Services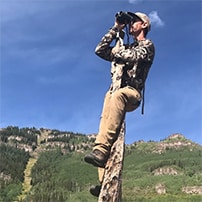 A fifth-generation Coloradan, Evan was raised on Sweetwater Creek where he manages a family-owned adventure summer camp for children. Horses, mountains, and wildlife have been his lifeblood.
Evan joined FTWG in 2015. Prior to that, he spent several years guiding and packing for an adjacent outfitter. He has ridden every inch of the FTWG permit area and guided scores of successful elk, deer, and bear hunters. Guiding and outfitting is not just his career, but his passion.
Evan has also worked as a fly fishing guide, a wildlife technician, and a ranch hand among other things.
When not chasing elk in his beloved Flat Tops, he can be found fly fishing, duck hunting, training young horses, or chasing his hound dogs – hot on the trail of a mountain lion. Also an accomplished team roper, he spends much of the summer traveling to rodeos and ropings throughout the West with his young family.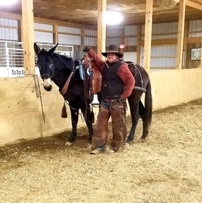 Mark Hershberger
Head Packer & Wrangler
Mark grew up on a small family dairy farm, farming with horses. His father would take him along horse back riding – hunting – fishing – back when he was knee-high-to-a-grasshopper. This is where Mark developed his love for the outdoors. In 2011, Mark made his first trip out West doing a mule deer hunt… Right then and there he knew he'd be back for more. Since then Mark has hunted Wyoming an Colorado for elk and antelope. He worked on a cattle ranch in Montana and packed and guided for several other outfitters before landing a job with FTWG.
In the off season, Mark spends his time building log homes, hunting and riding.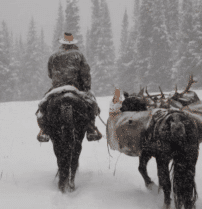 Marty Wickam
Wrangler & Guide
Marty is a Colorado native. He grew up hunting and fishing all over Colorado. He enlisted in the army after high school and is a desert storm veteran. Later in life he figured out that he wanted to be a guide and took up guiding. He has worked for several different outfitters in Colorado and has found that the Flattops is where he loves to guide and hunt. He has been guiding and packing now for 12 years.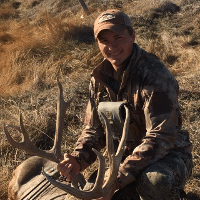 Mark Tole
Wrangler & Guide
Mark was born and raised in northwest Kansas working on his Dad's farm and ranch. His passion for the outdoors started as a kid while shooting at prairie dogs with a .22 and hunting pheasants. After high school Mark enlisted in the Marine Corps and served four years as an infantryman, deploying twice overseas to Afghanistan and abroad with the 15th MEU. When his enlistment was up with the Marines he decided to continue the family tradition and attend college at Kansas State University in Manhattan, Kansas. He chose to major in Wildlife and Outdoor Enterprise Management with a minor in Business because it went hand in hand for his love of the great outdoors. Mark is currently interning at Flat Top Wilderness Guides to fulfill requirements to complete his degree at KSU.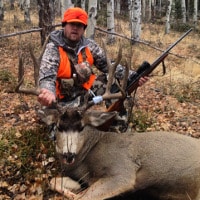 Cody Donley was born in Arizona, where he grew up enjoying sports and hunting with his dad, Rex. The pair enjoyed many years of hunting dove, quail, javelina and deer in the deserts and mountains of Arizona.
After college, Cody moved to Denver to run a small business and to be closer to the Rockys. He plans his year in the back country around his annual rifle and archery hunts. When he isn't hunting, he enjoys mountain biking, golfing, basketball and exploring CO with his girlfriend Jessica. He looks forward to any time spent in the outdoors and looks forwards to guiding with Flattops Wilderness Guides each year.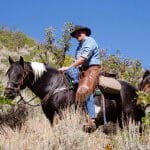 Alan Hood
Wrangler & Guide
Alan has been working and guiding in the Turret and Sweetwater drainages for decades. He has packed in hundreds of hunters into our camps. He knows the area and stock better than anyone else.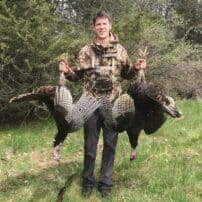 Ellis Carpenter
Wrangler & Guide
Ellis grew up in Virginia, hunting, fishing and backpacking in the Blue Ridge Mountains. He attended college in upstate New York, at Cornell University, drawn to the potential of fall salmon runs and deer hunting after class. While in school, lightweight rowing and academics interfered with a full dedication to outdoor pursuits. After graduating, Ellis made his way to Colorado seeking bigger country and better hunting opportunities. He worked full time for Flat Tops Wilderness Guides as a wrangler and assistant guide in 2020. After a brief period living in Idaho, Ellis is back in Colorado and will be working part time for FTWG moving forward.
BOOK YOUR TRIP NOW!
Hundreds of miles of horse trails and 17 wilderness camps in prime Elk, Mule Deer and Trout territory.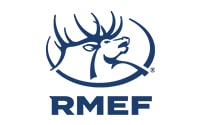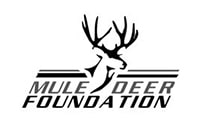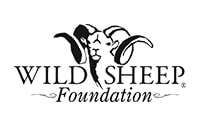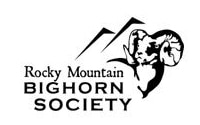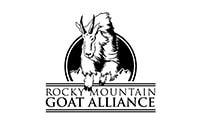 Operating on the White River National Forest and the Flat Tops Wilderness under a special use permit from the US Forest Service. An Equal Opportunity Provider. Bonded and Insured.