CO Drop Camp Wilderness Deer & Elk Hunts
| Season | Price |
| --- | --- |
| 1st Rifle Oct 16th-20th 2021 | $10,500 per camp (up to 5 hunters)* |
| 2nd Rifle Oct 30th-7th 2021 | $10,500 per camp (up to 5 hunters)* |
| 3rd Rifle Nov 13th-19th 2021 | $10,500 per camp (up to 5 hunters)* |
| 4th Rifle Nov 24th-28th 2021 | $10,500 per camp (up to 5 hunters)* |
* $2,100 for each additional hunter
CO Archery Season
| Season | Price | Price |
| --- | --- | --- |
| Archery Season 9/2 - 9/30 | $2,300 (up to 2 hunters) | $2,100 (3 or more hunters) |
CO Muzzleloader Season
| Season | Price | Price |
| --- | --- | --- |
| Muzzleloader Season 9/10 - 9/18 | $2,300 (up to 2 hunters) | $2,100 (3 or more hunters) |
CO Guided Horseback Wilderness Hunts
Season
Price
Hunt Type
September Seasons Sept. 2nd-30th 2021
$6,700 per hunter for 1×1 guided, $5,700 per hunter for 2×1 guided
Guided bear hunt: $3,400 for 1×1, $2,900 for 2×1
Rifle Bear, Archery/Muzzy Mule Deer, Archery/Muzzy Elk
1st Rifle Oct 16th-20th 2021
$7,400 per hunter for 1×1 guided, $6,400 per hunter for 2×1 guided
Rifle Elk, Rifle Bear
2nd Rifle Oct 30th-7th 2021
$7,400 per hunter for 1×1 guided, $6,400 per hunter for 2×1 guided
Rifle Elk, Rifle Mule Deer
3rd Rifle Nov 13th-19th 2021
$7,400 per hunter for 1×1 guided, $6,400 per hunter for 2×1 guided
Rifle Elk, Rifle Mule Deer
4th Rifle Nov 24th-28th 2021
$7,400 per hunter for 1×1 guided, $6,400 per hunter for 2×1 guided
Rifle Elk, Rifle Mule Deer
CO Moose Hunts – Unit 25, 26, 231
| Dates | Bull | Cow |
| --- | --- | --- |
| 2021: Archery 9/11-9/30, Muzzy 9/11-9/19, 10/1-10/14 | $6,000 per hunter | $3,500 per hunter |
CO Bighorn Sheep and Rocky Mountain Goat Hunts
| Hunt | 4 Day Hunt | 7 Day Hunt |
| --- | --- | --- |
| Goats | $4,500 | $7,000 |
| Sheep | 4,500 | $7,000 |
CO September Spot and Stalk Black Bear Hunts
| Dates | FFULL SERVICE GUIDED 1×1 | FULL SERVICE GUIDED 2×1 |
| --- | --- | --- |
| 9/2-9/4, 9/6-9/8, 9/10-9/12, 9/14-9/16, 9/18-9/20, 9/22-9/24, 9/26-9/28 | $3,300 per hunter | $2,700 per hunter |
CO Trophy High Country Mule Deer Hunts
Full Service Guided
$9,000 per hunter. $2,400 per non-hunter guest
CO Guided Backpack Archery Hunts
CO Wilderness Lodge
| Per Night | Per Holiday Weekend Night | Per Week |
| --- | --- | --- |
| $800 | $650 | $5000 |
CO High Country Fly Fishing
| Day Fishing | 4 Day 4x4 Wilderness Camp | 3-Day Wilderness Lodge Horseback Fishing | 5-Day Horseback Wilderness Camp Fishing |
| --- | --- | --- | --- |
| $375 / person, 2 person minimum | Call for pricing | 3 Day lodge trips are $2,000 per person, 2 person minimum | $4,750 / person |
CO Wilderness Horseback Rides
Price
$225 / person. Minimum of two riders.
CO Corporate / Family Wilderness Adventures
BOOK YOUR TRIP NOW!
Hundreds of miles of horse trails and 17 wilderness camps in prime Elk, Mule Deer and Trout territory.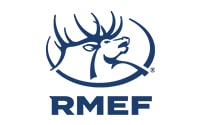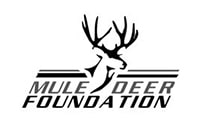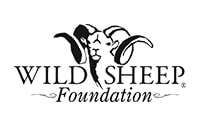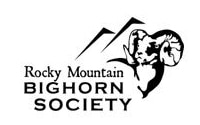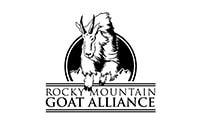 Operating on the White River National Forest and the Flat Tops Wilderness under a special use permit from the US Forest Service. An Equal Opportunity Provider. Bonded and Insured.