This hunt is available for both Archery and Rifle Seasons. A mix of private land, forest service and wilderness area will be hunted. Horseback hunting will be our primary means of transportation, but 4×4 and hiking will be used to access some areas. The majority of hunting will be done on public land. Lodging and meals are provided in our high-end lodge adjacent to the Flat Tops Wilderness Area. In some cases, the option to spike camp for a night may be available. You can focus on several species (including elk, mule deer, and bears – based on season/tag availability) or focus on a single species.
Lodge hunts are afternoon arrival, 5 full days of hunting, morning departure.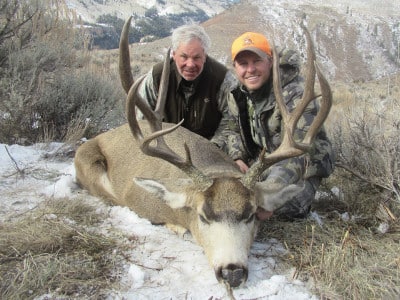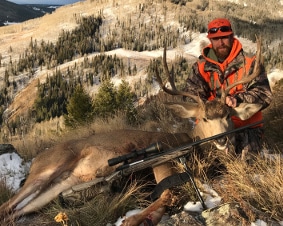 Success Rates, Tag Availability and Other Information
Success Rates:
Bear-
Dedicated 5 day hunt – 75%+. As an "opportunity" tag added on to a deer/elk focused hunt – 20-25%
Elk-
All of these hunts are true wilderness hunts where being in good shape, being able to ride a few hours each day and being able to bare inclement weather will pay off with the hunt of a lifetime. Rifle hunts average 40-80%+ shot opportunity on legal bulls for those that hunt every morning and afternoon/night of their hunt. Archery hunts run roughly 1/2 the success rate of rifle hunts. The biggest variable is weather and the hunter's persistence. The majority of bulls are medium sized, 4-6 point animals. Roughly 1/10th of our harvested bulls score 300+.
Mule Deer-
During 2nd and 3rd rifle seasons our hunters with deer tags have 50-80% shot opportunity on bucks. 4th Season rifle hunters generally have a 90-100% opportunity to harvest a mature buck. Dedicated muzzleloader hunters will have a 50-70% chance of getting an opportunity at a mature buck. Archery deer hunts are highly variable on the hunter's shooting abilities. Shooting opportunities under 70 yards are 60-70% on a five day deer-focused hunt.
The primary focus of these hunts will be mature mule deer in the 160″+ class. We have taken many deer in the 170-180″ class and some over 200″.
Tag Availability:
September – Archery Deer are easy to draw, Archery Elk are over-the-counter, Rifle Bear are easy to draw
Muzzleloader – Deer tags are easy to draw, Elk tags require 2-4 preference points.
1st season – Elk are easy to draw, Bear tags are over-the-counter
2nd season – Deer are easy to draw, Elk are over-the-counter
3rd season – Deer require 0-1 preference points to draw. Elk are over-the-counter
4th season – Deer require 2-3 points for residents, non-residents should expect to draw with 4-6 points. Bull tags take 0-1 points to draw.
BOOK YOUR TRIP NOW!
Hundreds of miles of horse trails and 17 wilderness camps in prime Elk, Mule Deer and Trout territory.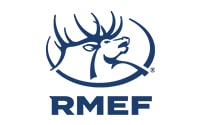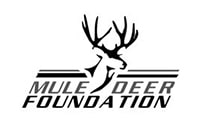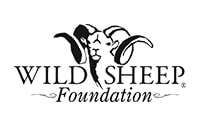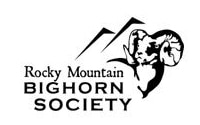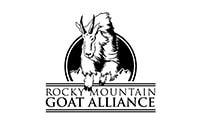 Operating on the White River National Forest and the Flat Tops Wilderness under a special use permit from the US Forest Service. An Equal Opportunity Provider. Bonded and Insured.