Your Private Rocky Mountain Retreat
Our lodge vacations are ideal for summer family or corporate getaways. Our setup is your own private dude ranch with a healthy dash of the wilderness experience. The lodge sets against the Flat Tops Wilderness Area and is extremely private. We have guided private fishing on the property in streams and a private pond. In addition there are private trails along the rock canyon behind the lodge. Customized horseback rides, private guided fishing, and wilderness overnight trips can all be booked. We have full-time staff and horses on the property (1/4 mile from the lodge) to serve your wilderness needs. See the list of activities available below and our all-inclusive option.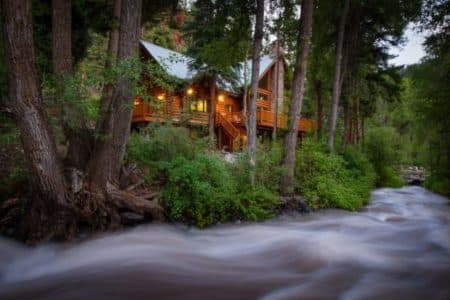 $800 per night, outside of holidays. Or $5,000 per week.
Holiday Weekends $650 per night
4 Night Minimum. 8 Person Max
Internet
Full-time maintenance staff available
Staff available to setup additional activities for your group
2:30PM Checkin, 11AM Checkout
An additional security/damage deposit of $700 will be held
All guided activities are booked separate from the lodge and will cost additional
The lodge will be stocked with breakfast groceries. All other meals will be prepped and provided by our staff.
Guided Fishing, Horseback Riding, and Overnight Camping in the Wilderness is included. See the below sample itineraries.
Dedicated staff to your group.
It is not unusual for fishing focused groups to catch over 100 fish per person, over the duration of their stay.
Sample Itineraries:
Sample 1
Friday – Check In
Saturday – 2.5hr ride, wilderness stream fishing for brooke trout and native cuttthroat
Sunday – 2hr ride, wilderness lake fishing with a cutthroat focus
Monday – Ranch private lake and stream fishing
Tuesday – Checkout
Sample 2
Friday – Check In
Saturday – 2.5hr ride into Wilderness camp and stream fish in afternoon
Sunday – Morning wilderness lake fishing and ride back to lodge
Monday – Wilderness lake fishing
Tuesday – Checkout
Additional Notes:
The lodge is 3,500 sq. ft. and can sleep up to 8 people.
It is 100% log construction with high-end finishes.
There is a large master bedroom, two sleeping lofts, a large great room, and two guest bedrooms with log bunk-beds with full size bottom bunks.
The lodge has three bathrooms, a high end kitchen, and wrap around deck.
We rent out the entire facility to one group at a time. You will be the only guests in the lodge. It is the ultimate in private retreats.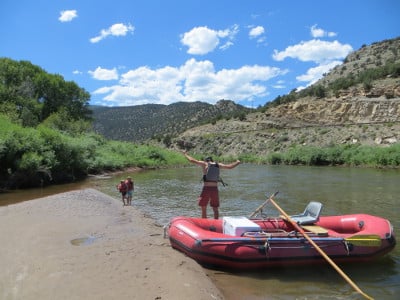 Activities Available at The Ranch
Horseback riding – short rides, day long rides, rides to remote fishing locations
Guided private land fishing – stocked pond (Rainbows, Brookies and Browns) and native streams
Guided wilderness fishing
Hiking (hundreds of miles of trails right out the back door)
Wildlife viewing. The lodge sits against the Flat Tops Wilderness Area, home to the country's largest herd of elk in addition to mule deer, mountain lion, moose, and big horn sheep.
Petroglyhs viewing within a 3 mile hike.
Canoeing on private pond
Overnight wilderness trips. Our full-time staff is available to point you in the right direction or guide you on a overnight wilderness trip.
Activities Available within 20 Minutes
River Rafting
River Float Guided Fishing
Lake fishing and small boating
Stand-up paddle-boarding (river and lake)
Ice Fishing
BOOK YOUR TRIP NOW!
Hundreds of miles of horse trails and 17 wilderness camps in prime Elk, Mule Deer and Trout territory.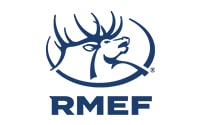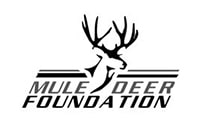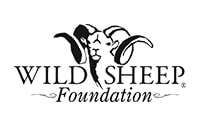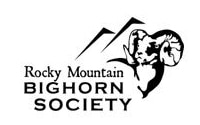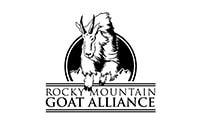 Operating on the White River National Forest and the Flat Tops Wilderness under a special use permit from the US Forest Service. An Equal Opportunity Provider. Bonded and Insured.