Summer moose scouting
Big News
This past June, LKS Outfitters closed on another outfit here in Colorado, Horn Fork Guides. Jimmy, Evan, and several other staff members have guided multiple hunts in their free time at Horn Fork Guides (HFG). When the business went up for sale, Evan and Jimmy let Ken and Lisa know about how this could be a great opportunity to expand. Needless to say, Ken and Lisa owned a second outfit in their first six months of being in the outfitting business.  The outfit is well known for sheep and goat hunting but the elk and deer hunting are hidden gems. The outfit is very diverse and can hunt 9 species: elk, mule deer, bighorn sheep, mountain goats, Shiras moose, black bear, mountain lions, antelope and white-tailed deer (white-tails and antelope are mostly on private though).
HFG elk, deer, moose, and bear units
HFG bighorn sheep units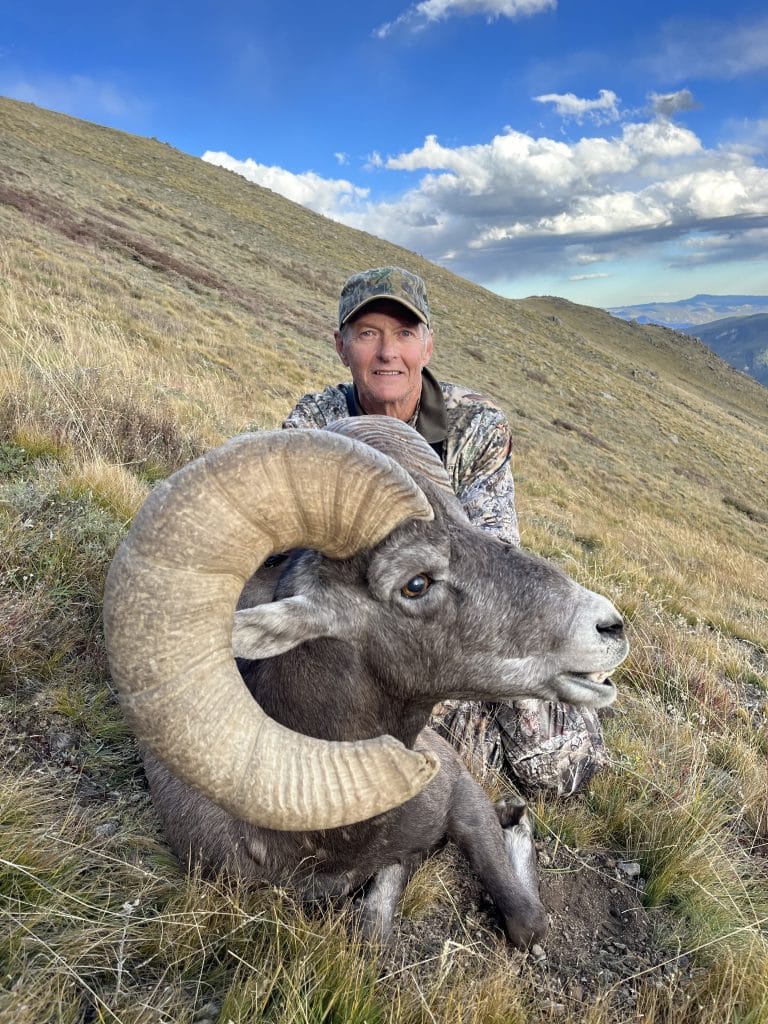 HFG Rocky Mountain goat units

Summer Time
The early part of the summer was spent clearing trail. The trails were in the worst shape any of us have ever seen. As you may know, chainsaws are not allowed in the wilderness so every tree that you have to cut is by hand.
Fishing kicked off in early June, and the fishing was fantastic and stayed great longer than typical. The summer was wet and the creeks maintained a higher flow for longer than normal. This kept them slightly colored and current faster. The flies of choice were the typical… anything you could get to hit the water! The fishing trips were all great and the anglers were all great folks. The fishing trips varied from day trips, to overnight lodge trips, to several day pack trips.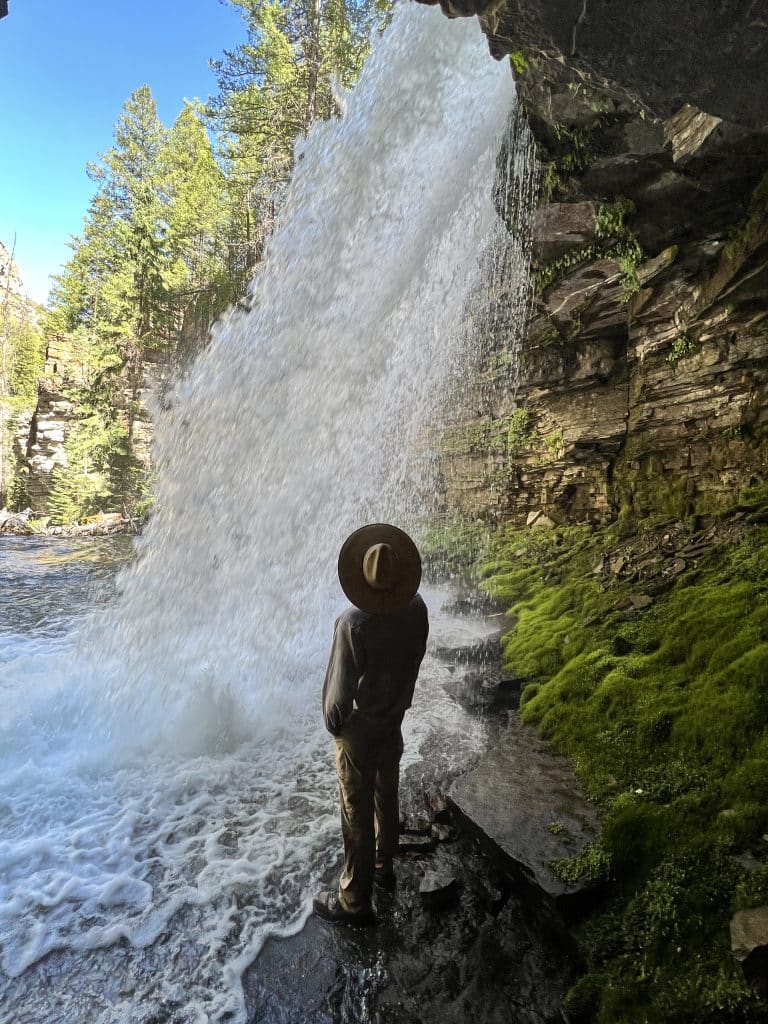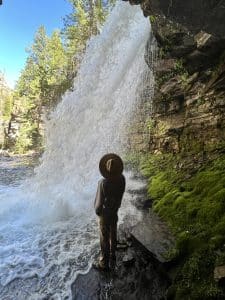 Eric checking out a waterfall we've all heard, about but have never gone to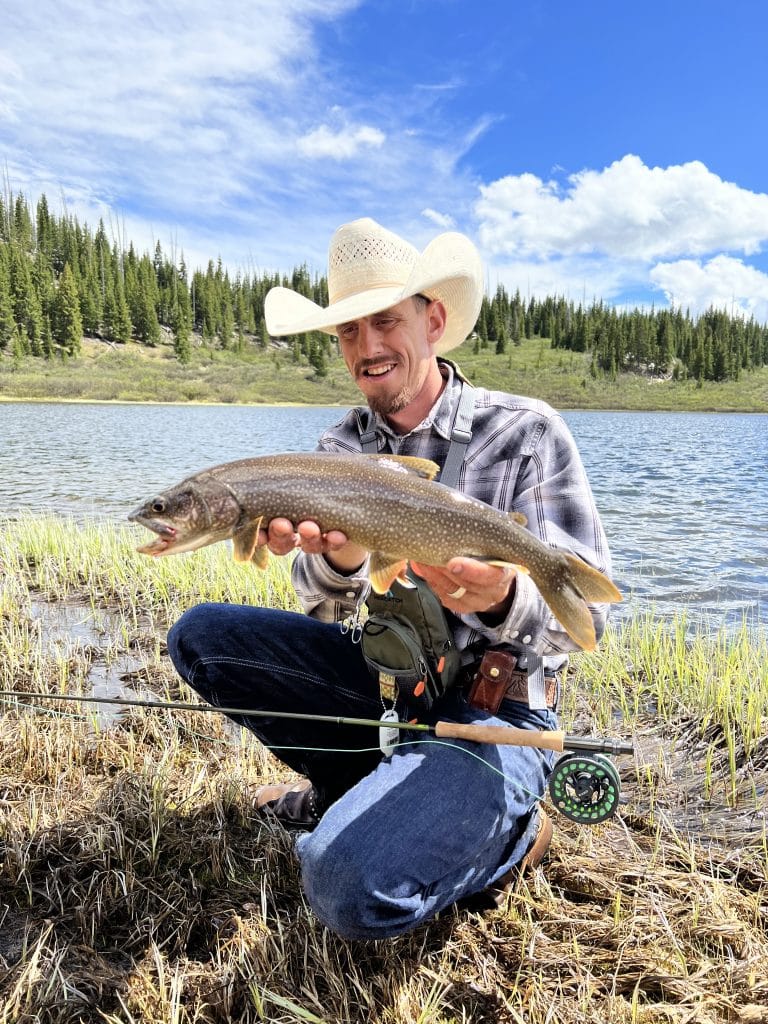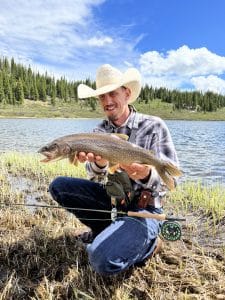 Evan with a lake trout he caught on a fly rod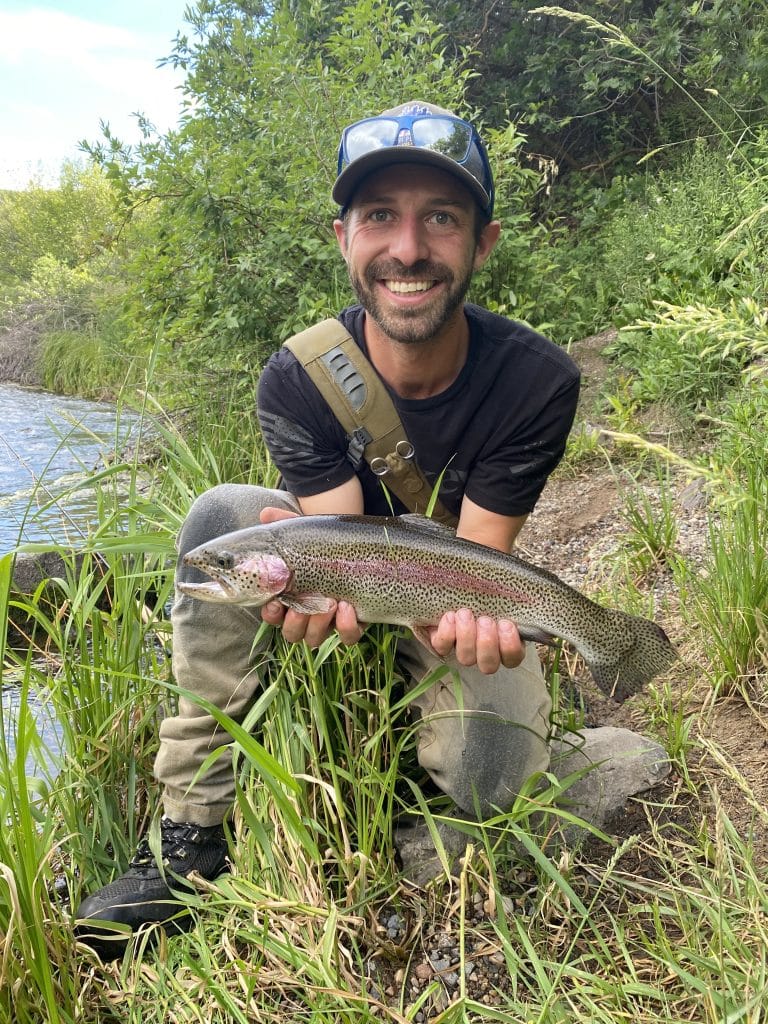 Jimmy with a big rainbow he caught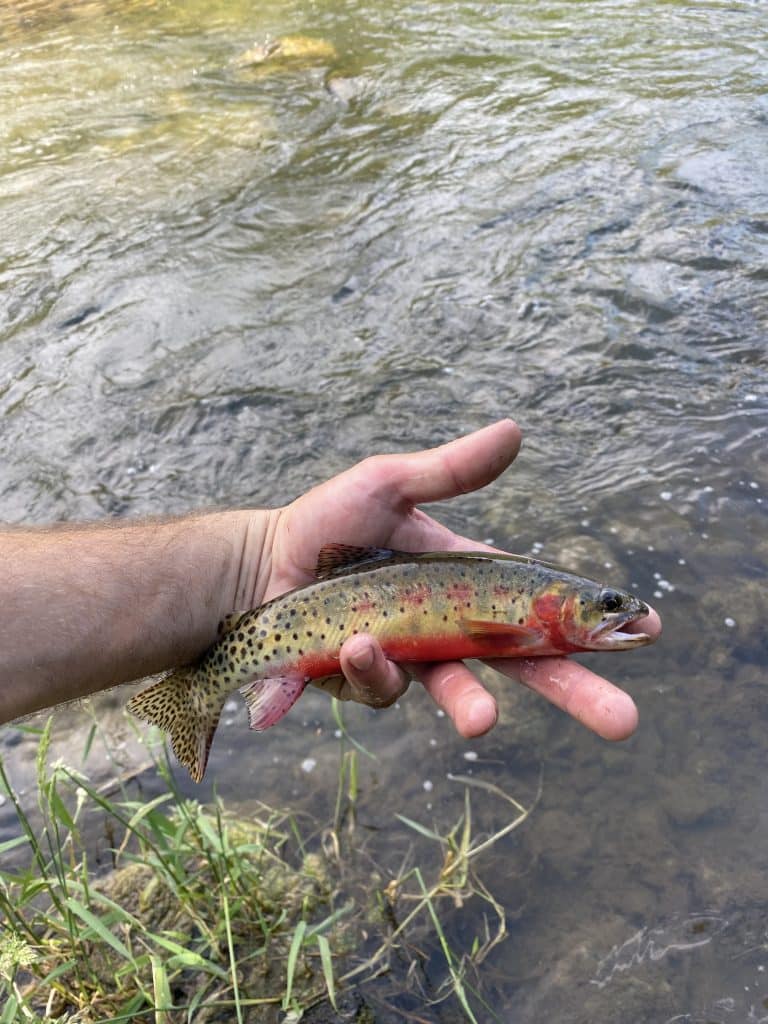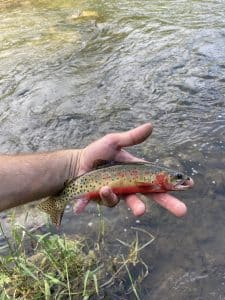 A colored up cutthroat
 Ken with his first fish on a fly rod
September
Bear Hunting: The bear hunting was the toughest season we've ever experienced! The bears just were not concentrated on food sources, because there wasn't a heavy mast/fruit production. Mid June we had a really hard frost that knocked back the oak brush blossoms and choke cherry blossoms. In turn, there was no oak brush and very little choke cherry compared to years past. We were still able to knock down a few bears and scare a few with a swing and a miss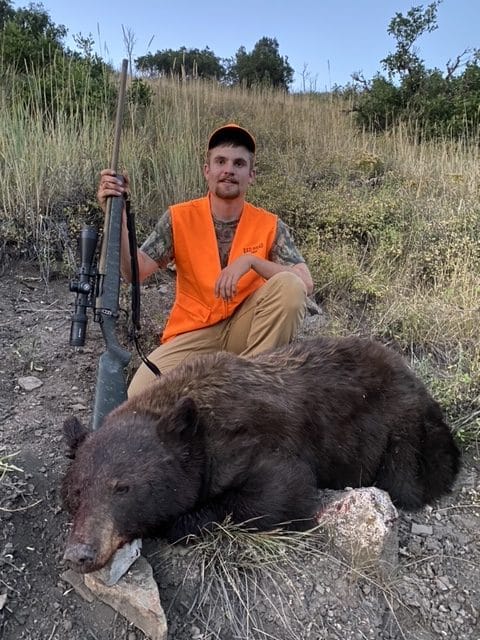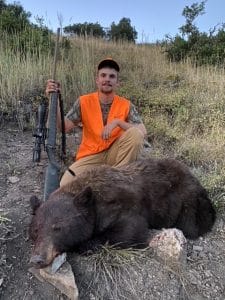 A hard earned boar
Archery Elk: The archery elk hunting was for sure better than normal but we were plagued with lots of missing. Drop camp hunters got into larger than typical herds and some trophy animals!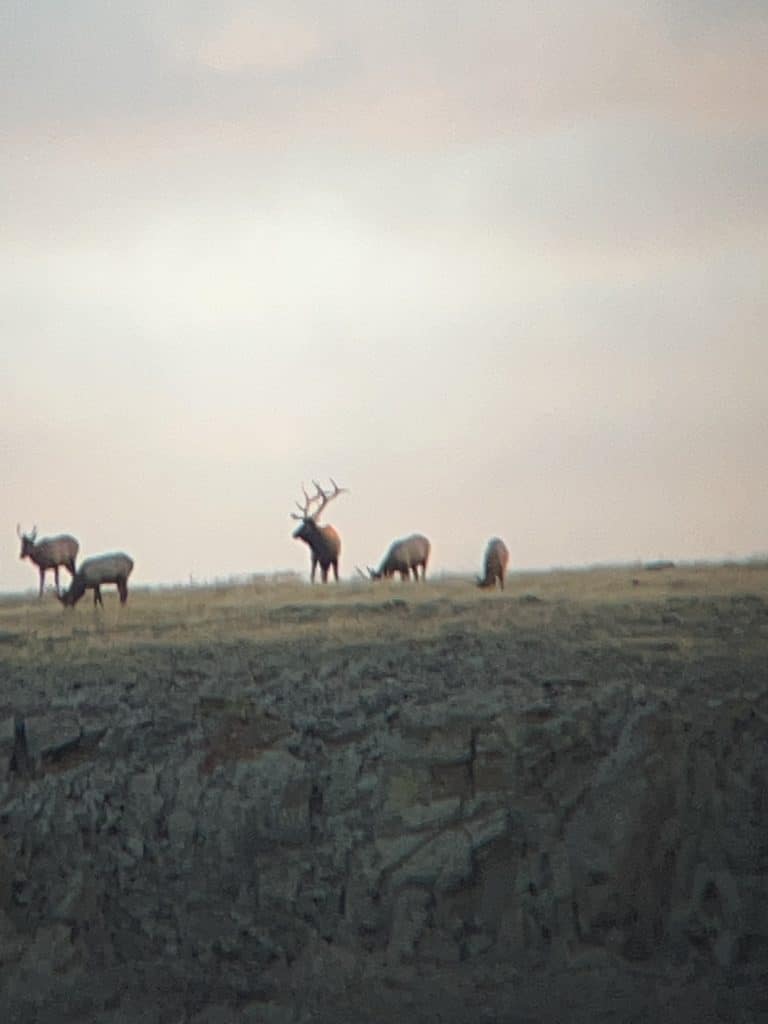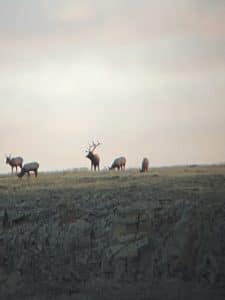 The herd bull that kept eluding some of our hunters. As far as I know he was not harvested so hopefully he will be bigger and smarter this coming season.
Mountains Goats: The mountain goat hunting, as per usual, was very successful. We shot some great billies in several different units.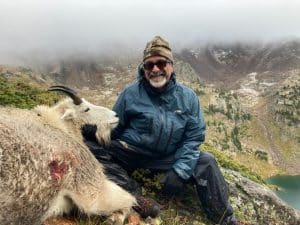 A nice G6 billy
Bighorn Sheep: The bighorn sheep hunting, just like the goat hunting, was a huge success. The biggest highlight was actually outside of the normal sheep season. We were fortunate enough to guide the raffle season hunter and getting to harvest a 185″ 13.5 year old ram. Several of our staff have had a long history hunting this ram so it was very bitter sweet!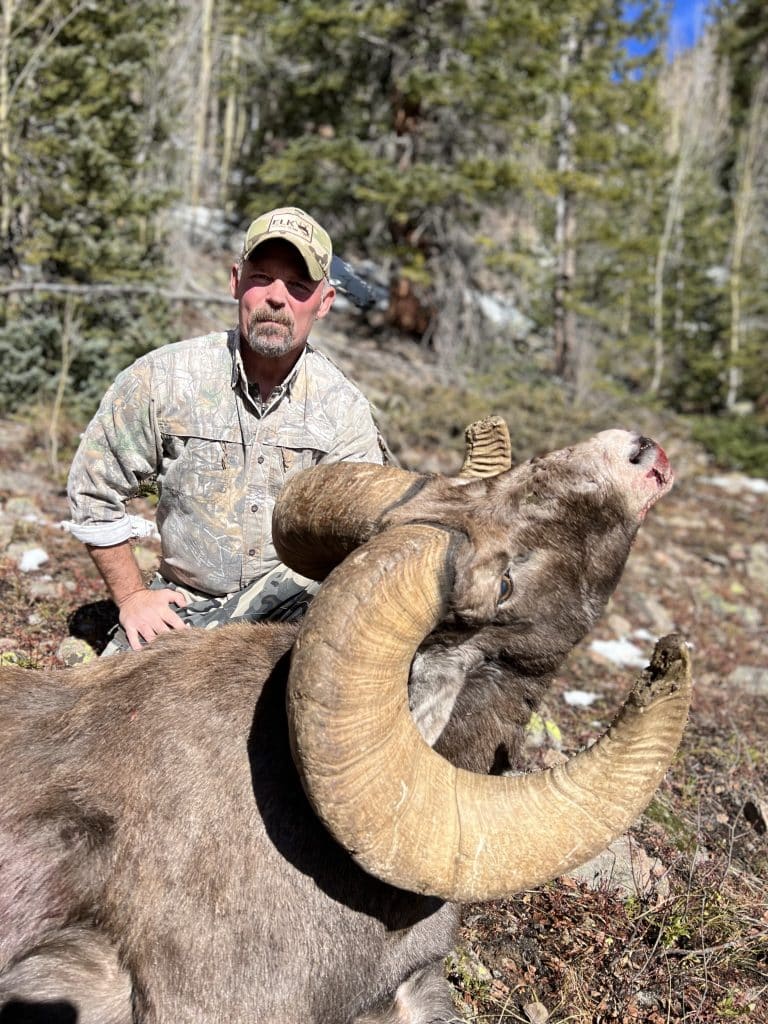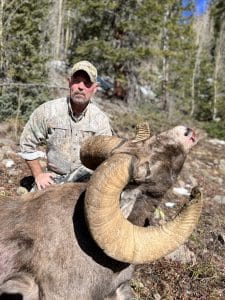 The raffle season hunter with his ram
October/November
Moose: 2022 was a great moose season for us! We had moose hunters in 48/481, 49/50, and 25/26/231. Jimmy was fortunate to draw the bull moose tag in 25/26/231 and we also guided the cow moose hunter for the unit as well.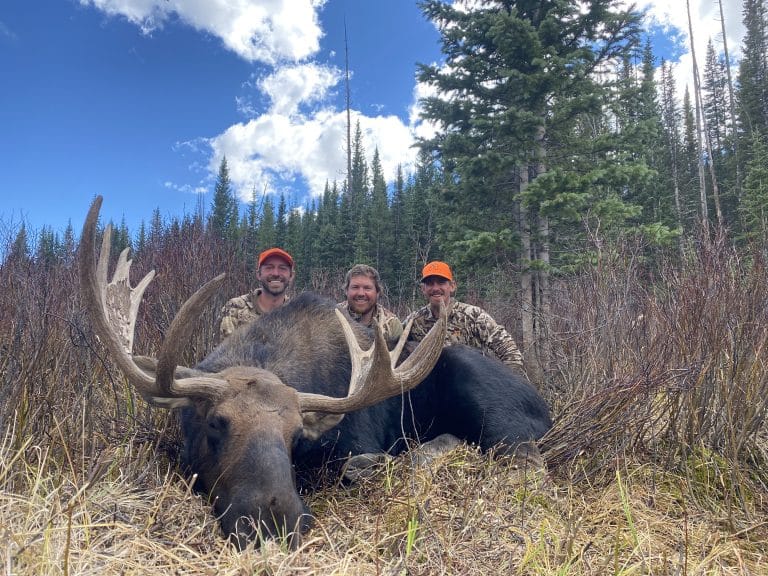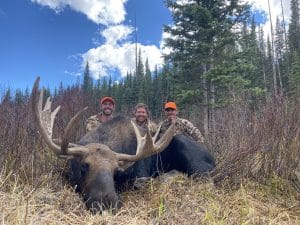 Jimmy, Mark and Evan with the 25/26/231 bull
1st Rifle Season: 1st rifle season was warmer then usual and required quite a bit of persistence. However, when hunters found the elk, bulls were still with cows and rutting. Most of the guided hunters saw and heard bugling bulls.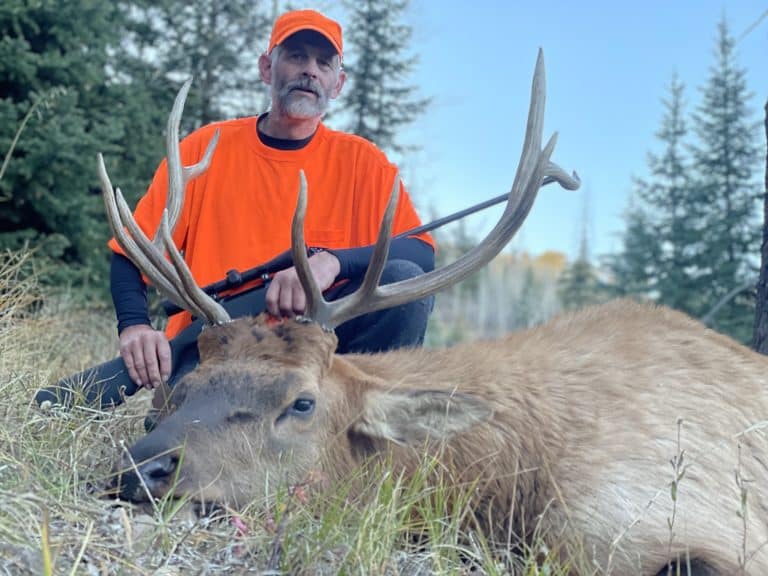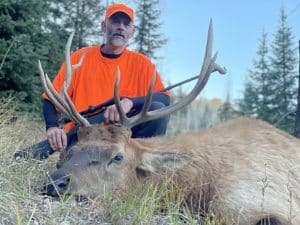 One of the guided hunters from 1st rifle
2nd Rifle Season: 2nd rifle season was nothing but epic! Conditions hit perfectly with over two feet of snow falling a few days before the season opened. All of the snow moved most of the elk off of the top can concentrated them. The deer hunting during was also fantastic as the rut was starting to kick off.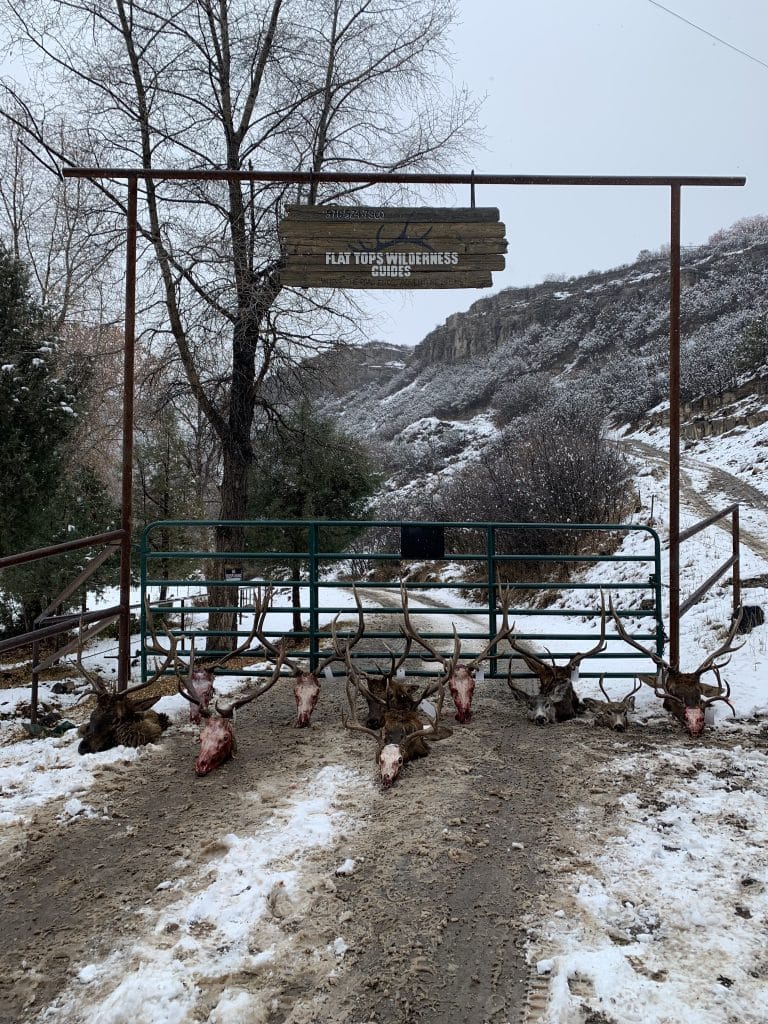 Some of the harvests from 2nd rifle
3rd Rifle Season: 3rd rifle season was a continuation of 2nd rifle season. We had another big snowstorm hit right after 2nd season. This caused us to move our wilderness guided hunts to our lodge and kept the elk concentrated and off of the top.
 Charlie and his dad both had elk and deer tags and they filled all 4 tags
4th rifle season: 4th rifle season was more mild then 3rd season but the elk hunting was about the same. It seemed like the deer started moving to lower elevations.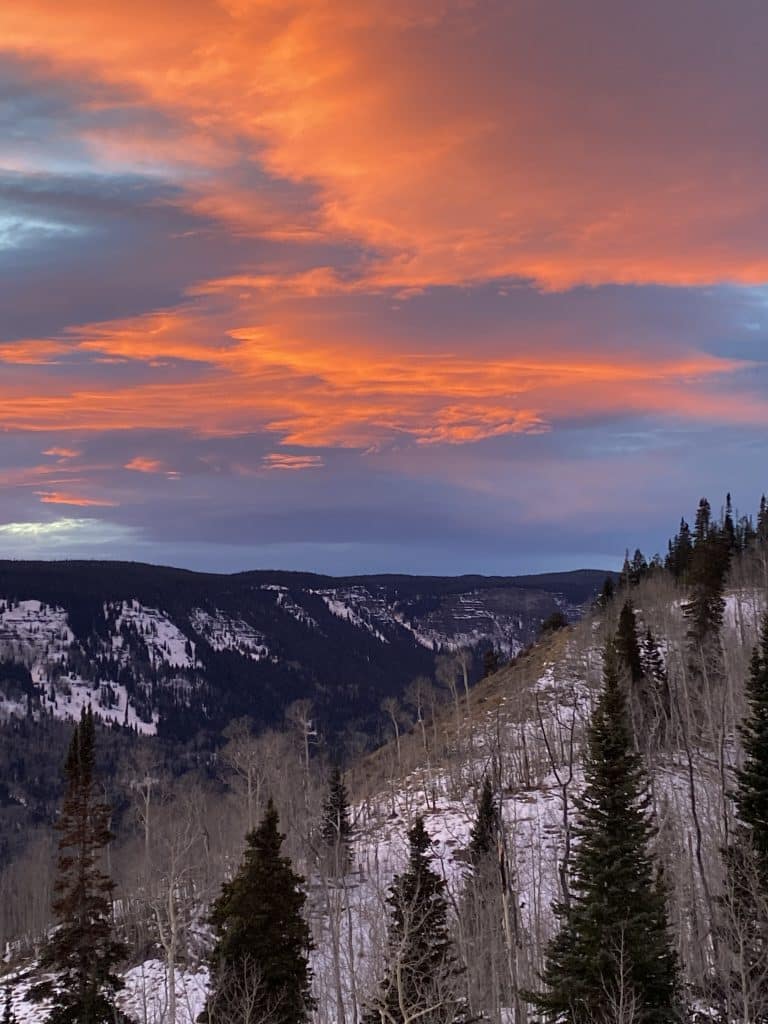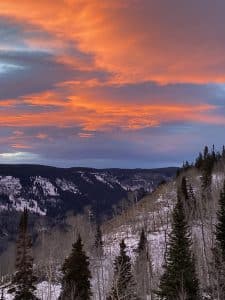 The view from the "dentist's chair" where a lot of elk and deer were harvested
Winter:
The end of the season is always bittersweet. Employees head back home as the horses and mules get their shoes pulled. The horses were taken to winter pasture and the property was shut down. We got to do a little lion hunting and headed home. Evan has been running lion and bobcats with great success. Once the property was shut down, the contractors showed up and started demo on the lodge and remodel job.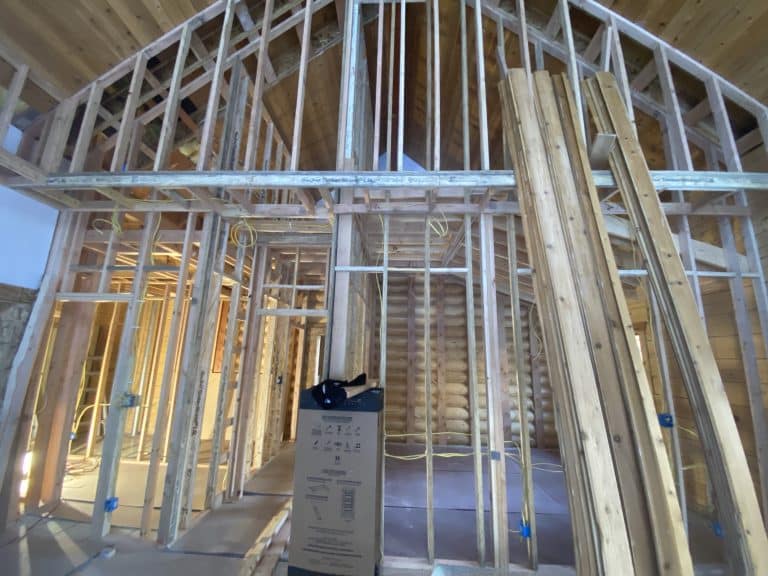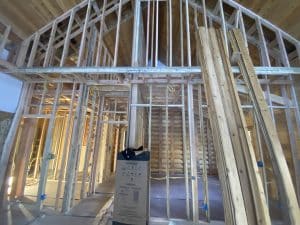 The master bedroom under renovation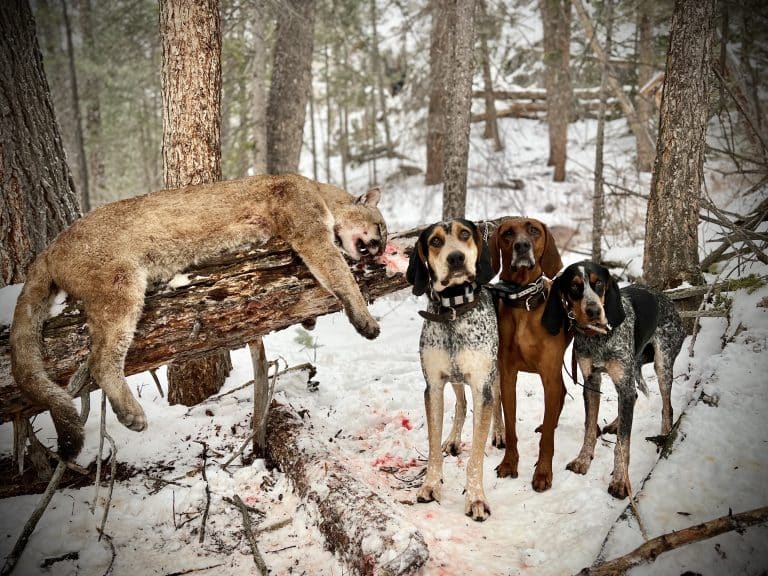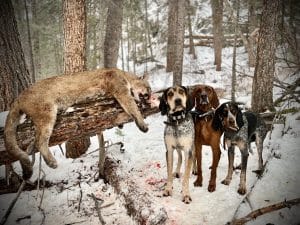 A big tom Evan harvested. Left to Right- Rooster, BJ, and Cowgirl.
2023 Availability:
Have at least one drop camp open each week of the season for archery/muzzleloader
Two spots open for guided mountain lion hunts in December
2024 Availability:
We have one drop camp open for 1st rifle season and one camp open for 2nd rifle season.
About 50% booked up for 2024 archery season drop camps.
We availability for guided hunts during archery/muzzleloader
1-2 spots available for 1st rifle guided (dependent on 1×1 or 2×1 hunts)
1-2 spots open 4th rifle guided (dependent on 1×1 or 2×1 hunts)
Guided mountain lion hunts in December