We are already taking camps out and there is still no snow on the ground! It's a weird year up here in the high country. The rut started late and never really got heated, and we've only had two days of precipitation so far in October. Hunting has been challenging, but some great bulls have been harvested and almost all hunters have seen game. We have guided and provided drop camps for over 40 hunters so far this year. An abundance of smiles and memories have come downhill from the camps.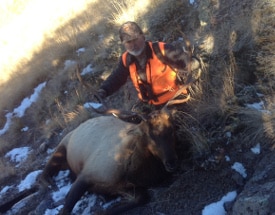 Alan Nunes with a wide bull out of Main Camp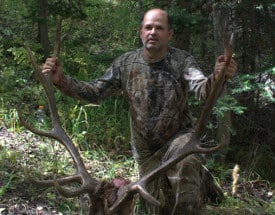 Steve Green with a nice 6×6 Muzzy Bull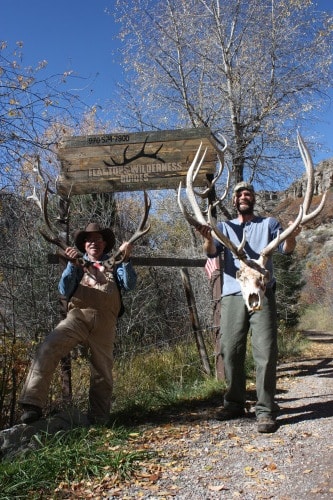 Guide Sam Madison and Outfitter Cliff Gray with a couple RS Camp bulls
As many of you know, FTWG has made some big operational changes this year. We hired several new staff members who have world class outfitting, guiding and outdoors experience. We worked to streamline our booking and improve how we help hunters prepare for their hunt. We invested heavily in our base camp facilities.
Wrangler and Guide Brandi Hintz packing out of Turret.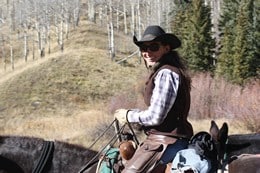 Wrangler Olivia Clark leading a pack string.
FTWG packing out RS Camp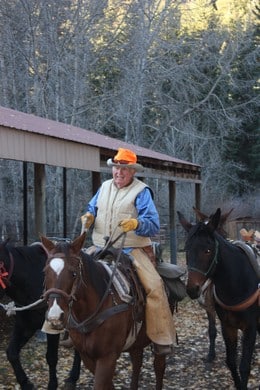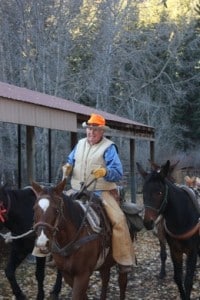 Wrangler Larry McFarland headed out with a string to pull a camp.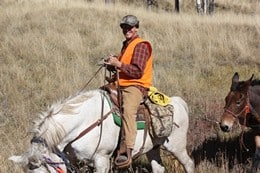 Wrangler Jacob Richards with a pack string
A big thanks to all the staff and hunters that have made the first half of our season so enjoyable!
Archery, Muzzy and early Rifle Bear Season
[pullquote2 quotes="true" align="center" cite="Tom Watts, Previously Head Wildlife Biologist on The Jicarilla "]The weather everywhere in NM and CO has been tough this year for elk hunting, but this has become the norm in recent years. Our average first-frost date used to be September 6th; now its not until early October. The timing of the elk rut is the same-controlled by changing daylight- but rut activity is definitely down during daylight when it's so hot. Elk density definitely influences the amount of bugling as well. The more elk the greater the bugling.[/pullquote2]
The weather and level of game concentration are the most important factors when it comes to the intensity of the elk rut. In 2014, both variables went against hunters in Colorado. We had a wet summer leading to large amounts of feed across all elevations. The abundance of feed allowed the elk to spread out, finding sustenance across their summer range even in areas that are historically depleted by late July. Our hunters had the most luck hunting high elevations and being patient when hunting almost silent, pre-rut bulls.
Hunters that hunted hard every day and were physically prepared for their trip saw bulls and bucks and many had opportunities to harvest animals. The opportunity to harvest a bear during archery or early rifle bear season was exceptional. Bears had limited food supply this year due to a terrible berry crop. Bears were out in the open way more than usual and hit alternative food sources with regularity. There was an abundance of grouse to be had. It was the best hatch we have seen in years.
Early in archery season we had a great group of two husband/wife teams join us for a full service guided combination mulie/elk hunt. We mixed in some fly fishing, climbing of local peaks, and a bit of grouse hunting. These guys could shoot their bows! Many a grouse was taken at over 35 yards.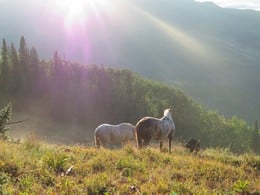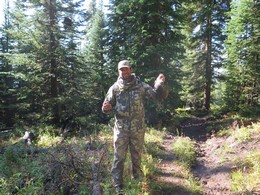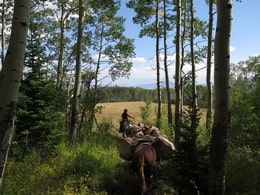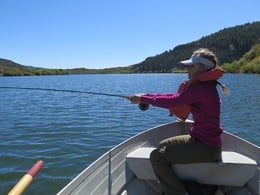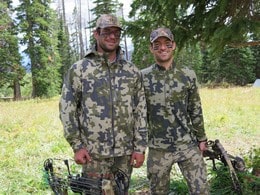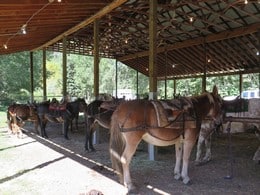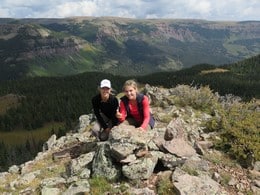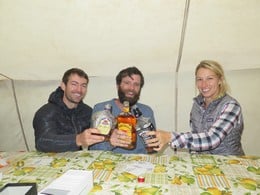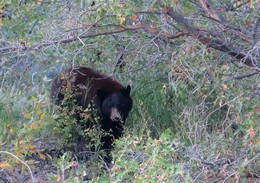 1st Rifle Season
Mild temperatures continued into October but the above normal precipitation cycle ended, giving us only two days of snow over the entire month. Elk were not only able to stay spread out, the warmer temperatures allowed them to stay in the dark timber and primarily keep to a nocturnal pattern. Warmer temperatures mean lower calorie burn, so they can choose to feed only in the cover of darkness. Throughout the Flat Tops, Central, and Western Colorado we expect that harvest rates were 1/3rd of what they have been historically.
Some nice bulls and healthy cows were harvested by our hunters. Persistence was the name of the game. Hunters that blew out their efforts in the first couple days of their hunts had a rough time connecting. Hunters that hunted everyday at a steady pace fared better. With the exception of one camp, all of our drop camps harvested animals or had shot opportunities.
FTWG had the busiest 1st season it has had in years. At one point we had 38 horses and mules on the mountain at one time!