I hope everyone had a good holiday season and the start of the New Year has treated all of our past and prospective guests well. We have been busy with the start of booking season, much busier than in previous years. I want to let everyone know our current booking status and what new options we are offering in 2015. Everything is pushed forward this year as it is already evident that we will be completely booked for the hunting season within the next 45 days. If you are expecting to hunt with Flat Tops Wilderness Guides in 2015 and we haven't already discussed it, you need to contact us as soon as possible.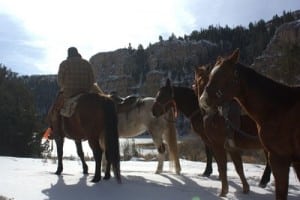 On the summer end, we are expanding our business. The lodge will now be available to rent during the Summer months from June 1st-September 20th. The lodge is 3,500 sq. ft. and can sleep up to 8 people. It is 100% log construction with high-end finishes. There is a large master bedroom, two sleeping lofts, a large great room, and two guest bedrooms with log bunk-beds with queen size bottom bunks. It is a great place for a family vacation or corporate retreat. We are offering packages that include guided fishing on our private land, float trips, guided high-country fishing, short pack trips into the wilderness, scouting trips for booked fall hunters and horseback riding.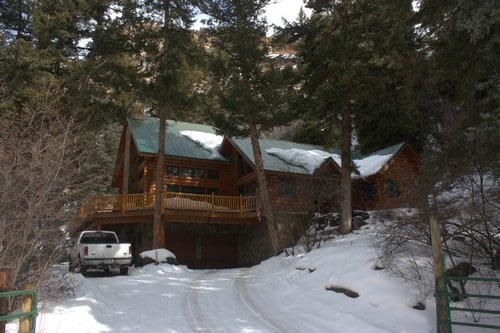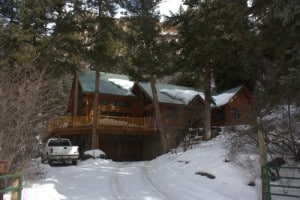 Our head fishing guide, Jacob Richards, has also put together several fishing expeditions that we will be offering in 2015. These will be 2-3 day remote trips that focus on different high country areas. These trips are geared towards the adventurous fly fisherman, willing to rough it in order to get into pristine locations.
Our traditional, 3-5 day summer pack trips will still be available. These will be pre-scheduled in the next couple months, so please let us know if you are interested. They are amazing trips to our summer camp at the headwaters of the White River. It takes my breath away every time I ride into this camp. It is one of the most beautiful and most remote camps in the 48 states. Some pictures here.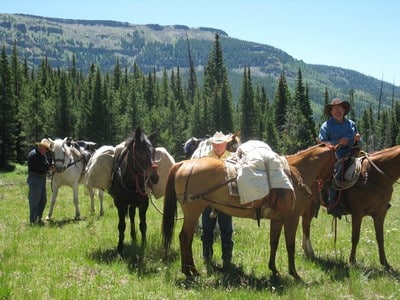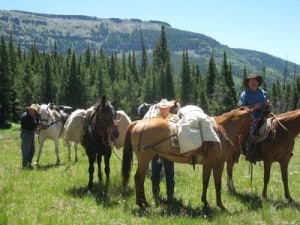 On to hunting. During each 2015 Archery/Muzzy and 1st-3rd rifle season, we are structuring the operations as 5 drop camps per season and 1 full service guided camp or full-service drop camp. During 2nd, 3rd, and 4th season we will also be renting the lodge out for guided hunts from base camp.
Drop camps for 1st-3rd rifle seasons are 90% booked. Depending on your group size, I only have 1-2 camps left open for each season. Archery season is 50-60% booked, which is abnormally high for this time of year. We are only using 5 of our 13 assigned camps at a time, so all the camps are in great locations for each season. If you're a drop camp hunter, calling sooner is better than later.
On the full-service end, we have some great opportunities available. I want to highlight two. The lodge is currently open for both 3rd and 4th rifle season for guided hunters. This is a great opportunity for a group of friends or a corporate group to have the experience of a wilderness hunt with luxury accommodations. We can accommodate a large group of up to 8 hunters if need be. The only prerequisite is that you enjoy riding horseback a minimum of a couple hours a day. If you are CO residents with 1-2 deer preference points or non-residents with deer 3-6 preference points, both these seasons are an amazing time to do a combination mule deer/elk hunt from the lodge. You can find an article on one of our 4th season guided hunts here. 3rd and 4th season is also a good time to focus on elk, if you do not have points. I will walk all of these hunters through the draw process before the April 7th draw deadline. It's important to book this hunt early to get all the paper work in order.
We are also putting a high elevation full-service, guided archery camp together. We already have 2 hunters booked in the camp and are looking for 2-4 additional hunters. If you are an individual or a pair of archers, we can accommodate you on this hunt. No minimum group size. We will be using a remote camp that sits right at 11,000 ft. elevation after a 3 hour horseback ride from the closest access point.
We are having a mild winter so far. I've got open winter range up to 10,500 ft. behind our ranch. The local CDOW departments have done their elk counts and the number of wintering elk in the Sweetwater drainage is doing well.
The winter has also been easy on the horses/mules. Good news because it will be a busy, adventure-packed 2015.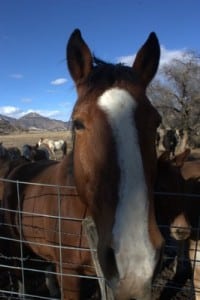 Look forward to hearing from you.